Some people are natives of Wyoming, I'm not. I moved to Wyoming during my Sophomore year in High School. After graduation, I returned to Indiana for a year and a half. I came back for vacation and that is when I chose Wyoming to be my home. I have lived in Sheridan for more than 20 years. My career until now was in the building industry. I designed kitchens and baths and sold windows for small projects and multimillion-dollar homes for 26 years. Before that, I was a superintendent for a custom-home builder.
So what does all this mean to you? It means that I have extensive experience in property development and the process of home construction. I am very good at putting people together with their needs or wants. I was very successful in the construction business for a few reasons:
I listen very well to what people's needs are.
I am a student and never stop studying or learning.
Most importantly, I understand Wyoming is a very small city (yes, I know it is a state). So I treat everyone the way that I would want to be treated. After all, I will sit next to you at the ball game, church, see you in the store, etc. and we don't need to have an awkward moment or try to avoid one another. When we are done doing business, I want to be friends.
If you are looking for a new home or a home with good bones, let me help you find the perfect fit. If you are looking for an investment property, land to develop or place to locate your business I have experience as a businessman and am willing to help you with that also.
I have been married to my wife for 30 years. We have raised two very great young men and we are enjoying one grandson.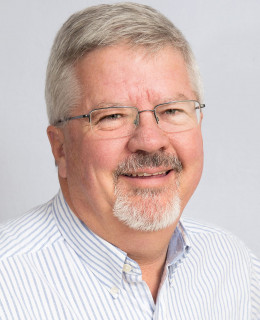 Dave's Clients Testimonials
Chad and Kayla Baker
"Our experience was great. Dave went above and beyond.
Our experience was great. Dave went above and beyond.
Dave and the SRG team was very helpful and responsive to our questions and needs. We are very happy with buying and selling our homes."
Jason and Lisa Gill
"Great Job!
David was amazing to work with and very knowledgeable of the homes we looked at."