Experience real estate with Long-Time Local, Top-Producing Agent and her Expert Real Estate Assistant Cheri Johnson:
16 years in real estate and 35 years in Sheridan has turned out a Momma-Bear! I'm passionate about my clients' investments, I focus on what is important for them in their real estate transaction and in the bigger picture. Many of my repeat clients would tell you they come to me time after time because of my no-nonsense, bottom-line approach to the business combined with above and beyond expert analysis of what is happening in the market; so can you feel well-equipped in making important decisions for you and your family. Every deal I do is with the plan that you'll be hiring me to sell it for you the next go round … I an invested in your purchase so the coaching is thorough and honest – if I wouldn't want it for a listing, I probably would prefer you don't buy it or I'll tell you what it's lacking before you make that offer.
As a Listing Specialist: I am one of the most effective negotiators in Sheridan County's real estate market – partially because I counsel on pricing up front and partially through counseling once an offer is received. I averaged negotiating 99% of list price in an average of 26 days in 2020 while other top producing teams averaged getting their clients 99% of list price in 30 days with a 5-person team, and 98% in an average of 56 days with a 4-person team. When it comes to savings, that 2% is HUGE!! When it comes to negotiating on your next purchase, the timing is HUGE! In 2020, I listed 32 properties personally with the support of a licensed assistant, while other top producing teams averaged 9.4 listings per agent per year on a 5-person team, and the other team listed 11.25 listings per agent per year among 4 team members.
*Bottom line: When you hire me, you hire an aggressive agent who knows the market and works day in and day out to provide top-notch, full throttle service.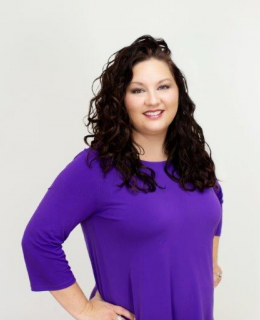 Shauna's Clients Testimonials
Mark and Abby
"Selling a home when you live hours away was stress free and simplified by working with Shauna and Cheri"
Michael B.
"Shauna gave me peace of mind as I knew she was on top of everything to be done on my behalf."
Martha N.
"Selling was a seamless process from start to finish. Shauna is a true professional who understands the Sheridan market. It is rare to find someone who you can completely trust with such a large transaction, and she treats you like family:)"
"Selling one property and helping buy 2 others was time-consuming, to say the least, Shauna us quality attention in this crazy busy market."
Tammy and Tim
"Our experience working with Shauna was incredible. Shauna gave us a sense of security while selling our home we raised our family in for the past 23 years. Shauna had all the answers to any questions we had and remained patient at all times. We would recommend Shauna for any of your realty needs."
Kelli Pal
"From start to finish and through crazy situations beyond our control, Shauna guided our house sale through to a successful close. We highly value her expertise in Sheridan real estate community, and can recommend her without hesitation."
"Shauna is amazing! She is the right amount of aggressive & gets stuff done. She is knowledgable & is on your side. Shauna, you're wonderful! You make the process so easy and always willing to answer our questions, no matter how stupid they are."
Shawn and Niki Opitz
"Straight Forward Honesty. Great experience with Shauna! Hope to remain in contact!"
Allison H.
"Shauna was more than just a realtor. She walked us through the process on buying our first home and put our minds at ease. I know I can count on her for all of our future needs!"
cahlstr
"Shauna is very knowledgeable of the market and her advice has always been well thought out and on the mark. I've used Shauna for at least 3 years on multiple transactions and have always been very satisfied with her expertise. Her experience saved us a significant amount of money during the negotiation process on the acquisition of vacant land we acquired in December 2018. In addition, she is a friendly and down to earth person. We'll continue to use Shauna for our residential needs going forward!"
lcannon74
(Shauna) "Did awesome job finding what I needed. Had issues with back yard and she was on top of it immediately. A no-nonsense kind of person. Highly recommend and will call her for any future real estate needs."
serenebillings
"Let's just say this isn't my first rodeo with Shauna!! Every sale and every purchase she has represented us for has been a painless event. Shauna is level headed and real. I didn't want an agent who I couldn't relate to or I felt "judged" by…Shauna is like a girl next door meets BFF meets the best agent in town…I recommend her with zero reservations!! Her negotiating skills and hard work have always resulted in me not losing money."
zuser20160916112648627
"We used Shauna to both buy and sell our house in Sheridan. My mother-in-law was so impressed with her she also chooses Shauna to sell her house. She is the best real estate agent we have used, from negotiating price to buy, to navigating the waters of selling she handled any obstacle with ease. Even after we left and had questions about things out of her area she was more than willing to help any way she could."
leigh7220
"I would recommend Shauna to anyone looking to sell or buy. She was patient with me because I could be very picky. She was always very responsive, helpful, and very knowledgeable. It took a while to sell our house, but she did it! Then she helped us buy our new house. She was there for me when I got stressed or nervous and answered all my questions. My husband and I couldn't have asked for a better Realtor! We love her and you will too!"
zuser20170214164916920
"I worked with Shauna on the recent sale of our country home property. Shauna was very responsive to communication, professional and made our sale her priority. She was extremely knowledgable on up today market trends and had actual data to back up her recommendations. I would definitely recommend her as being one of the top agents in the business in Sheridan, WY! "
nicolewmson
"Shauna was so quick to get us what we wanted! We loved working with her and her knowledge in Sheridan and surrounding areas is so reliable and honest! Thank you, Shauna, for your help if we need real estate help again we be calling you again!"
candys dreamcatcher
"John and I really think she (Shauna) is the best she worked with us on our schedule which was difficult sometimes.she listened to what we wanted and didn't push anything on us. I would recommend her if you want to buy a house she will help you find what u you want."
woodrowl070
"Shauna did a wonderful job for us and helped us find a great home. She was available on weekends when needed and provided very good advice. We were very satisfied."
zuser20170501114301607
"Shauna was great to work with. She showed us lots of homes and even when we were ready to give up, she didn't give up. We found our home the next day. She was patient and walked us through everything and answered questions when we didn't understand. I would definitely recommend her to anyone."
Meg M.
"Shauna was wonderful to work with! She's so efficient and was great at guiding and supporting along the way. Best agent in town, no doubt. Loved working with her!"
Becky Leno
"Shuana and Cheri, her assistant, were consistently professional, helpful, and always positive when the "roller coaster" ride was difficult."
Bob and Molly
(Shauna)  "You're a "Velvet Hammer", just haven't realized it yet."